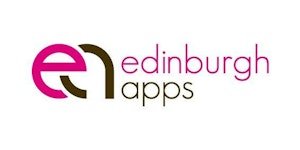 Calling all designers, start ups, SME's and developers
EdinburghApps Annual event
The annual EdinburghApps event returns on the 6th of February 2016.
This competition is open to all tech and design, SME's and start-ups to enter. Winners of the event are offered business support, along with the opportunity to work in partnership with the Council to develop their concepts further.
On Saturday 6th February participants and guests are invited to attend a Design Workshop at the School of Informatics Forum. This will be the first opportunity to hear the key challenges we are setting around our theme, Health and Wellbeing. The event is being run by Snook, who have a great track record in running design workshops.
Participants will then have 5 weeks to work on their ideas before being invited to attend the judging and awards event on Sunday 13th March.
We will also be running a drop-in clinic on 27th February where participants can update on progress, pitch to challenge owners and work with them to develop their proposal further.